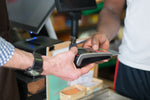 Payment Services And Solutions To Grow Your Business
Whether you bring your own device and need integration services or are starting with a blank slate unsure of what hardware, software, or installation services you'll need, we can help!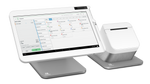 POS Systems
Clover® point of sale (POS) system makes running your business a breeze – whether you manage a restaurant, brick-and-mortar retail shop, eCommerce store, or service business. Use our all-in-one, tailored POS system to manage every aspect of your growing venture – accepting payments to organizing inventory to managing your team. All at your fingertips – anytime and anywhere.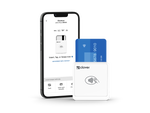 Mobile Payments
Mobile devices can now accept payments in a variety of ways. The merchant can swipe or dip cards with hardware designed for their phone or tablet, transforming them into a formidable payment platform. They can also key payments into their mobile devices.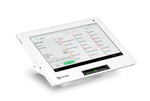 Stand-Alone Terminals
This is the traditional method for accepting credit cards. A merchant can swipe, dip or key enter transactions into device. New Near Field Communication (NFC) technology allows many devices to accept payments directly from a cell phone through apps like Apple Pay or Android Pay.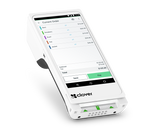 Virtual Terminals
Virtual Terminals are a software or web-based solution that allow merchants to process payments from their desktop or laptop. These can be used for both card-not present transactions and card-present transactions, when paired with a device for swiping or dipping credit cards.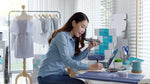 E-commerce
Merchants can process transactions online through a website or mobile application by using either a shopping cart of a hosted payments page. These tools allow businesses to run an online storefront or take payments online for B2B transactions.
Request a Free Analysis
Ready to see what Terminus Payments can do? Our innovative payment processing solutions help businesses thrive. Fill out the form to request your free analysis and see how you can use our technology to grow your business and save money.
Credit Card Processing that is easy to understand, without hidden fees and fits to your business needs.
Our Credit Card Processing allows for easy integration into multiple software programs, terminals and products. We will ensure a cohesive training, demonstration, explanation of systems and opportunities for optimal business growth.
Integrate to your Point-of-Sale hardware
E-Commerce: Allow your customers to purchase from your website
Mobile Payments: Take your money and payments on the go
PCI Compliant

Custom Gift Cards
Increase customer retention with our gift & loyalty card program. Our solution gives you the ability to reward your most loyal customers while incentivizing new ones.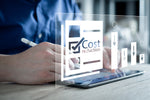 Competitive Rate & Fee Structure
Why pay more for less? We offer highly competitive rates for every service we offer. Our fee structure is designed with merchant profitability as our top priority.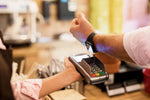 Integration & Custom Solutions
Our Solutions Architects can create custom solutions for our merchants. Looking to integrate with your custom software? We can help.